21 Dicembre, 2016
5th MED Port 2017 Conference & Exhibition
TRYP Barcelona Apolo Hotel, Barcelona, Spain
26th – 27th October 2017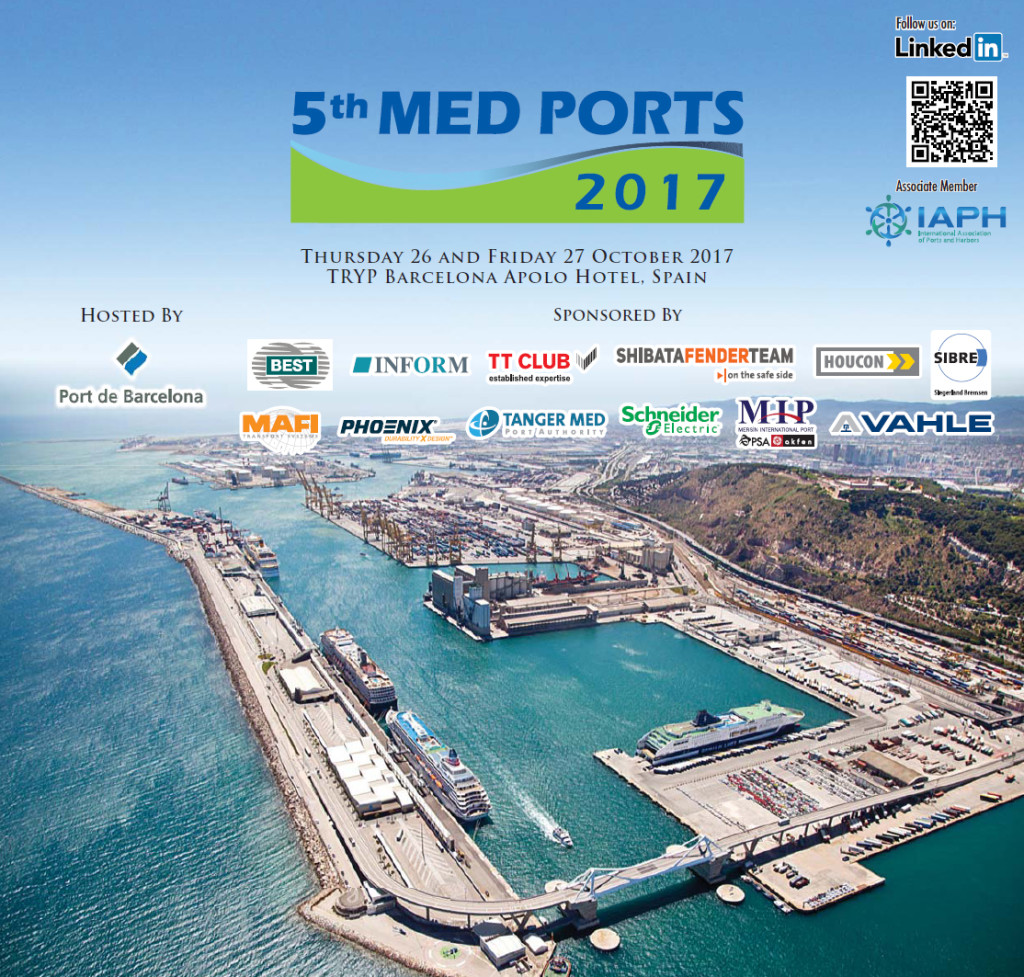 With the aim to provide a networking opportunity between foreign and local investment in the Mediterranean region's maritime transport infrastructure, the Port of Barcelona is delighted to host the "5th MED Ports 2017 Exhibition and Conference" from 26 to 27 October 2017.
This event promote Mediterranean ports, shipping and transport logistics infrastructure to foreign investment.
Il programma della conferenza sarà caratterizzato da relatori di livello mondiale affrontare temi di attualità e le sfide per il trasporto e la logistica infrastrutture della regione del Mediterraneo hanno partecipato una riunione di Executive Master porto, ingegneri porto, ingegneri portuali, supervisori di manutenzione e decisori appalti insieme con i principali spedizionieri della regione , proprietari del carico, importatori / esportatori, linee di navigazione, spedizionieri, imprese di logistica, porti, aziende operative terminali, operatori ferroviari, attrezzature e servizi portuali fornitori di paesi in tutta la regione mediterranea.
L'evento sarà anche l'occasione per gli espositori e gli sponsor di rete direttamente con i delegati a questo importante evento trasporto marittimo Exhibition and Conference commercio internazionale annuale per la regione mediterranea.
The event will also be an opportunity for exhibitors and sponsors to network directly with delegates at this major annual international maritime transport Exhibition and Conference trade event for the Mediterranean region.
---
More information: