21 Giugno, 2017
PAISAJES URBANOS. LA IMAGEN ARTÍSTICA DE LAS CIUDADES PORTUARIAS ATLÁNTICAS (SIGLOS XVI-XXI)
Santander, 21-23 de agosto 2017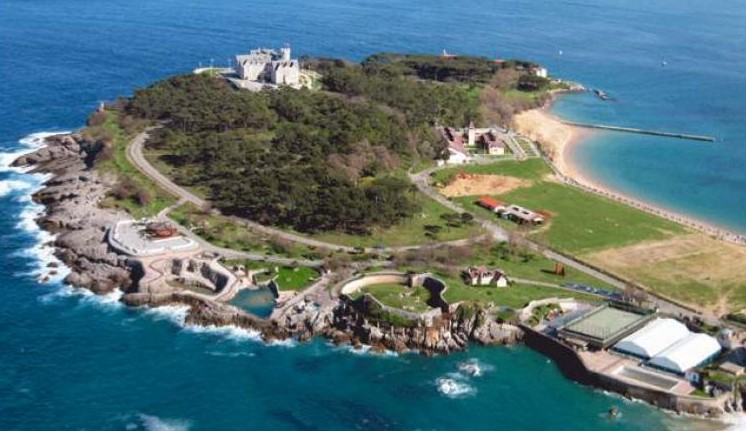 El 21 y el 23 de agosto se celebrará en Santander, en el marco de las actividades académicas de la Universidad Internacional Menéndez Pelayo (UIMP), el Curso titulado "Paisajes urbanos. La imagen artística de las ciudades portuarias atlánticas (siglos XVI-XXI)".
Dirigido por Luis Sazatornil Ruiz, Catedrático Hª del Arte Universidad de Cantabria, sus contenidos están orientados a estudiantes, titulados y profesionales del ámbito de la Historia, el Arte, el Patrimonio y la Gestión Cultural, así como a técnicos y profesionales del mundo de la arquitectura, el urbanismo, la geografía, la gestión municipal y portuaria, etc.
El programa se articula en dos grandes bloques. Así, durante los dos primeros días el seminario pretende reunir a expertos procedentes de varios proyectos de investigación del Plan Nacional de I+D del Ministerio de Economía y Competitividad para abordar los retos metodológicos a los que se enfrentan los historiadores del arte, de la técnica y de la cultura en el análisis y gestión actual de los "Paisajes portuarios" históricos: las relaciones puerto-ciudad, las tensiones tierra-mar, el descubrimiento estético de los ámbitos acuáticos, la actuación de los ingenieros y las infraestructuras portuarias, la delimitación del espacio público y el privado, la proyección territorial de los puertos, la construcción de una identidad urbana, la gestión urbanística y la actualización de los frentes marítimos, la reorientación de los nuevos patrimonios ligados al mundo marítimo, las nuevas demandas turísticas y culturales, la reconversión en barrios artísticos o el papel de la ciudadanía y del Arte público.
Tras un repaso histórico por la imagen artística portuaria, el miércoles, 23 de agosto, se ha previsto la celebración de un panel/mesa redonda titulado: "Los waterfronts atlánticos y las relaciones puerto-ciudad en el siglo XXI", que contará con las intervenciones de Ibon Areso, Arquitecto, ex-alcalde Bilbao y ex-Concejal Delegado del Área de Urbanismo y Coordinador de Políticas de Planificación Urbana de dicha ciudad; Anke Ruckes, Assistant to the Executives HafenCity Hamburg GmbH Flavio Tejada Gorraiz, Director del Grupo de Planificación Urbana de ARUP Europa, y Jaime González López, Presidente de la Autoridad Portuaria de Santander.
---
Más información y detalles:
https://www.uimp.es/agenda-link.html?id_actividad=63IE&anyaca=2017-18