21 Marzo, 2013
P

untarenas
People interested in the study of the port-cities with recently visits into Central America, particularly in Costa Rica and Panama, have found that the concept Port City is a very new one in the first, and almost unknown in the second country.
Most surprising of this could be to observe that in Costa Rica many media in a week refer to this concept, although this is not a reality, while in Panama, the concept is a reality, but most ignore it. What are the reasons for this phenomenon?
In Costa Rica, the concept was virtually unknown until June 2009, when it is approved the Act establishing the project called Port-city Limon, which proposed, through a loan from the World Bank, imparting a new dynamic to the socioeconomic and urban city. This generated great expectations among residents of the province of Limón and the country in general, because it is one of the regions with the lowest human development index. Since then, the concept of port city became part of everyday language in Costa Ricans.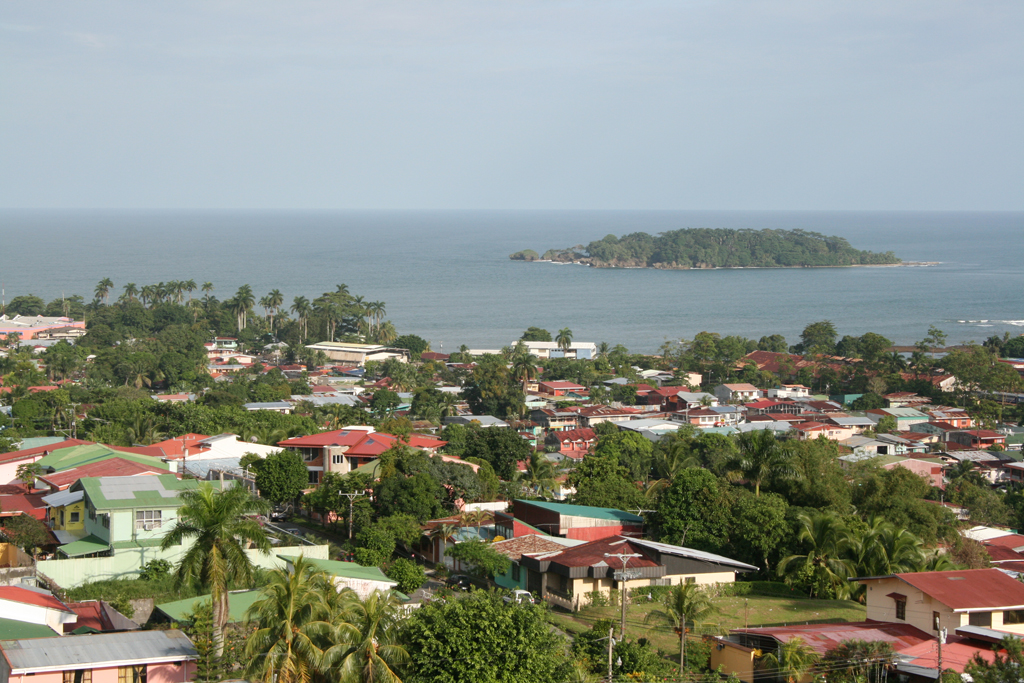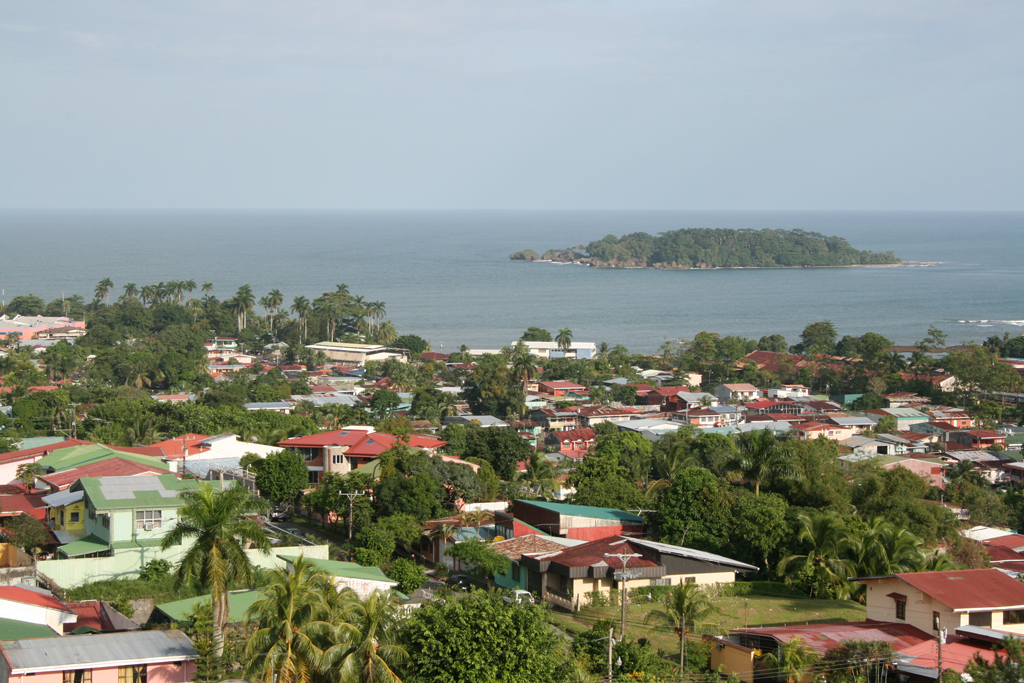 Puerto Limón.
In parallel, in order to avoid confusion between the concept of port city and the name of such a project, the PROCIP has made a number of television programs, seminars and conferences aimed at establishing relevant distinctions. This is important work, at a time when the implementation of that project shows great delays in their development, and starts disturbing to many sectors because it has become the promise "not fulfilled".
In the case of Panama, the ignorance of the concept is due to a historical rupture in the relationship between the port and the city, ranging from the period between the beginning of the Republican era (with the construction of the canal) to the reversal of the waterway, in December 1999.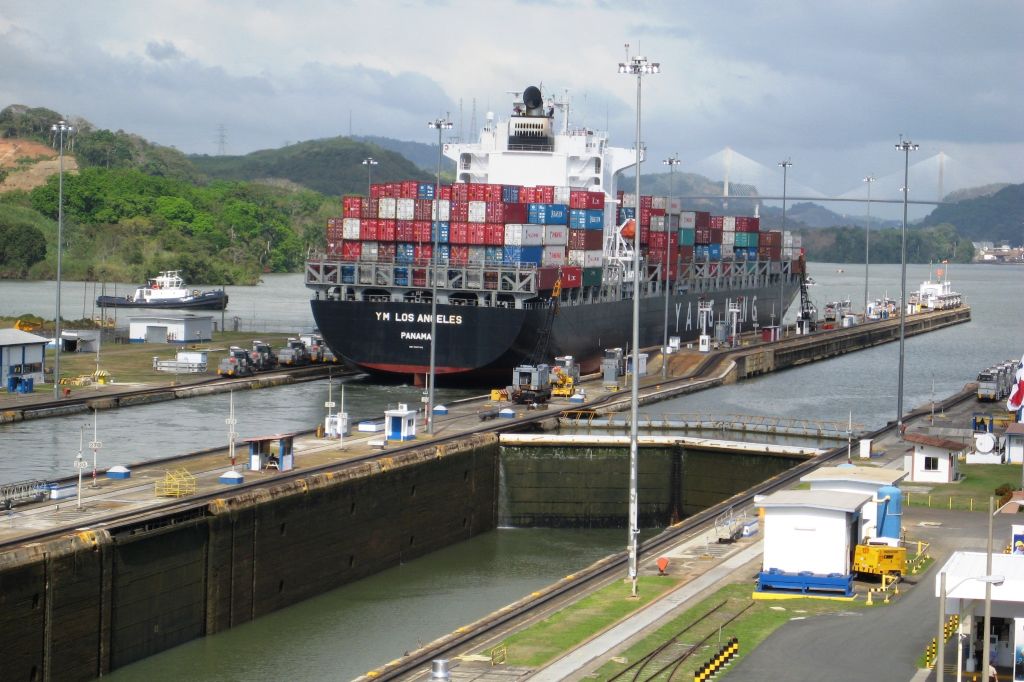 Panama.
In an interview with Professor J. Jordan, of the Technological University of Panama (UTP), who was consulted on the matter, he commented: "We cannot ignore that the current international ports, although geographically bordered to the two main cities (Colon, Panama) areas were not accessible to the ordinary citizen, as were facilities managed, first by the U.S. Army and then by the U.S. Federal Administration, under the umbrella of the Panama Canal Company and finally the Panama Canal Commission".
From Jordan´s claim, it is clear that for Panama, port experiences are recent and for this reason, average citizen does not have enough relationship with activities and importance of port terminals, condition too similar to be found in any Latin American country with any multinational enterprises in charge of those operations. Besides, they are international companies located in other country, and each company brings its own cultural background, work and their own ways of relating to the community. Thus, at each port terminal, the way you see business, relationships and life itself, will depend on the origin of its shareholders (Chinese, Taiwanese, Americans, Singaporeans or others).
In closing this note, it should be noted that both the port cities of Costa Rica like Panama face a very specific problem that transcends the classic topics of the Port-city (strengthening the port community revitalization and development of port areas waterfronts), and it has to do with safety issues that require urgent attention by organizations dedicated to the study of the port-city relations by the regional issues such as drug trafficking, money laundering, presence of signs that have undermined these environments.
Port cities, both in Costa Rica and Panama, have objective and particular symbolic realities that from the point of view of analysis and research are very interesting to explore. Objective reality addresses the institutionalization, its origins and scope, and the roles that it lays and modes of legitimation that enable conservation of institutions, while the symbolic reality explains the process by which the individual internalizes and is recognized as part of social structures.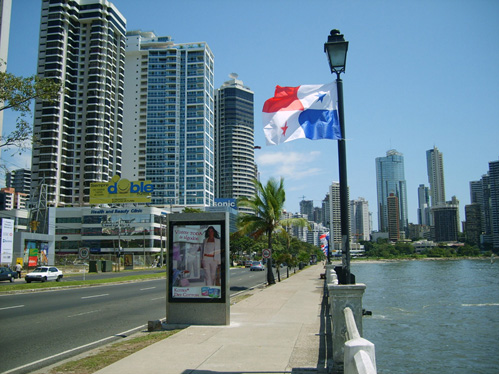 ---
Costa Rica y Panamá: percepciones en Torno al Concepto de Ciudad-Puerto
Puntarenas
Los estudiosos de la relación Puerto-Ciudad, que hayan visitado recientemente Centroamérica, particularmente Costa Rica y Panamá, habrán constatado que el concepto de Ciudad Portuaria es sumamente nuevo en la primera, y casi desconocido en la segunda.
Lo más sorprendente de esto podría ser, que en Costa Rica muchos medios de comunicación, en algún momento de la semana: Se refieren a dicho concepto, aunque éste no sea una realidad concreta, mientras que en Panamá, el concepto es una realidad concreta, pero casi todos lo ignoran. ¿Cuáles son las razones de este fenómeno?
En Costa Rica, el concepto era prácticamente desconocido hasta junio del año 2009, cuando se crea la Ley para el Proyecto Limón Ciudad Puerto, el cual proponía, a través de un crédito con el Banco Mundial, imprimirle una nueva dinámica socioeconómica y urbanística a la ciudad. Esto generó muchas expectativas en los residentes de la provincia de Limón y en el país en general, pues se trata de una de las regiones del país con más bajo índice de desarrollo humano. Desde entonces, el concepto de ciudad puerto se volvió parte del lenguaje cotidiano en los costarricenses.Puerto Limón.
Paralelamente, y con el objetivo de evitar una confusión entre el concepto de ciudad puerto y el nombre de dicho proyecto de Ley, el PROCIP ha realizado una serie programas de televisión, coloquios y conferencias que tienen como objetivo establecer las distinciones pertinentes. Esta es una labor importante, en momentos cuando la ejecución del proyecto de Ley muestra grandes rezagos en su desarrollo, y empieza a generar malestar en muchos sectores, pues se ha convertido en la promesa "no cumplida".
En el caso de Panamá, el desconocimiento del concepto se debe a una ruptura histórica en la relación entre el puerto y la ciudad, que va desde el periodo comprendido entre el inicio de la era republicana (con la construcción del canal) hasta la reversión de la vía interoceánica, en diciembre de 1999.Panama.
En una entrevista con el profesor Juan Jordán, de la Universidad Tecnológica de Panamá (UTP), se le consultó sobre este particular y comentó lo siguiente: "No podemos pasar por alto que los actuales puertos internacionales, si bien colindaban geográficamente con las dos principales ciudades del país (Colón y Panamá), no eran áreas de fácil acceso para el ciudadano común, puesto que eran instalaciones administradas, primero por el ejército de los EEUU y, luego, por la Administración Federal Norteamericana, bajo el paraguas de la Panamá Canal Company y finalmente de la Panamá Canal Commission".
Por lo conversado con el profesor Jordán, queda claro que para Panamá, la experiencia con lo portuario es de reciente data, y que la relación del ciudadano común con las terminales portuarias es parecida a la que existe en cualquier país de Latinoamérica con una empresa multinacional, pues no son entes de carácter local; son empresas internacionales establecidas en la localidad y vale señalar que, cada empresa trae consigo su propio bagaje cultural, laboral y sus propias formas de relacionarse con la comunidad. Así, en cada terminal portuaria, la forma de ver los negocios, las relaciones y la vida misma, va a depender del origen de sus accionistas (Chinos, Taiwaneses, Estadounidenses, Singapurenses u otros).
Como cierre de esta nota cabe señalar que, tanto las ciudades portuarias de Costa Rica como las de Panamá enfrentan una problemática muy específica que trasciende los temas clásicos de la relación puerto-ciudad (fortalecimiento de la comunidad portuaria, revitalización de espacios portuarios o desarrollo de frentes marítimos), y toca temas de seguridad que requieren atención urgente por parte de las organizaciones dedicadas al estudio de la relación puerto-ciudad, como son los problemas regionales del narcotráfico, lavado de dinero, presencia de carteles y otros afines que han menoscabado estos entornos.
Las ciudades portuarias, tanto en Costa Rica como en Panamá, tienen realidades objetivas y simbólicas muy particulares, que desde el punto de vista de análisis del sujeto resultan muy interesantes de explorar. La realidad objetiva aborda la institucionalización, sus orígenes y alcances, así como los roles que en ella se establecen y los modos de legitimación que permiten la conservación de las instituciones, mientras que, la realidad simbólica explica el proceso mediante el cual el individuo interioriza y se reconoce como parte de las estructuras sociales.
---