27 Settembre, 2021
Antwerp (Belgium) | 23 – 25 June, 2021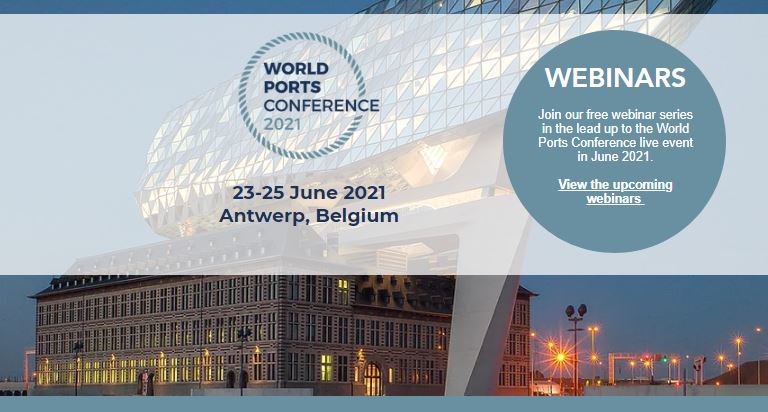 The annual IAPH World Ports Conference assesses the indispensable role of ports in global maritime trade and brings together key industry stakeholders for learning, information sharing, networking and collaboration.
The IAPH World Ports Conference 2021 – which is to be held in Antwerp between 23 and 25 June, 2021 – will be held at the Flanders Meeting and Convention Center (Elizabeth Center).
The goal of the three-day event – for which the Port of Antwerp is the host sponsor – is to imagine and deliver a future where ports lead on the key topics of energy transition, data collaboration, reputation management, and business innovation.
Exhibitors at the World Ports Conference, ship operators and port leaders, will be hosted in a bustling exhibition area, the Exhibition Hall, that for the full duration of the conference will serve as the central hub where attendees will be gather for networking.
A free webinar series in the lead up to the World Ports Conference live event in June 2021 will be focused on the interconnected topics of adapting business models, improving ship-shore relations, and driving data sharing, and will be dedicated to:
Sustainable partnerships between cargo interests and ports
The three-day meeting has the aim to showcase unique, practical insights from business leaders who have engaged in successful and sustainable cross-industry collaboration, for imagine and deliver the future of ports areas.
---
More information
Web site: https://www.worldportsconference.com/
---