21 Dicembre, 2017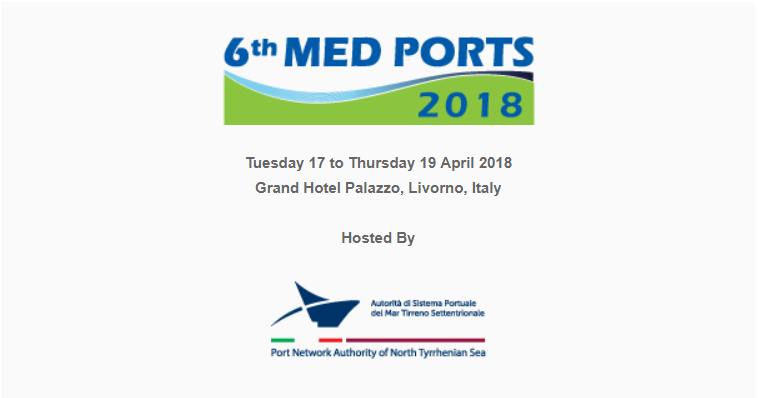 Livorno (Italia), April 17 to 19, 2018
Exhibition and Conference
---
To provide a networking opportunity between foreign and local investment in the Mediterranean region's maritime transport infrastructure, North Tyrrhenian Seaport Authority (formerly the Port of Livorno) is delighted to host the 6th MED Ports 2018 Exhibition and Conference for the first time in Livorno, Italy from Tuesday 17 to Thursday 19 April 2018.
Holding this event in Livorno will promote Mediterranean ports, shipping and transport logistics infrastructure to foreign investment.
A two days Conference Programme will feature 30 world-class conference speakers addressing topical issues and challenges for the Mediterranean region's transportation and logistics infrastructure attended by a gathering of 300 senior government officials, industry principals, academics, harbour masters, harbour engineers, port engineers, maintenance supervisors and procurement decision makers together with the region's leading shippers, cargo owners, importers / exporters, shipping lines, freight forwarders, logistics companies, ports, terminal operating companies, railway operators, port equipment and services suppliers from countries throughout the Mediterranean region.
There will be the commercial opportunity for 50 exhibitors and sponsors to network directly with delegates at this major annual international maritime transport Exhibition and Conference trade event for the Mediterranean region.
For further information please contact: joseph@transportevents.com
https://www.transportevents.com/ForthcomingEventsdetails.aspx?EventID=EVE149